OUR MOST ADVANCED HEADSET EVER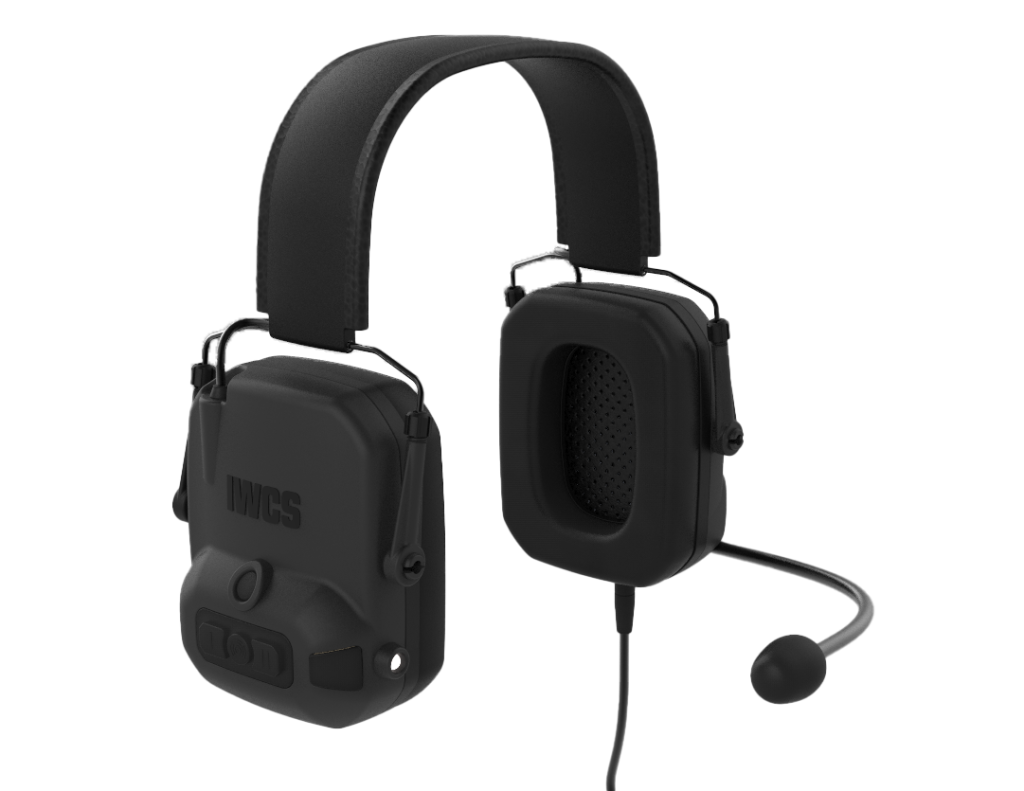 iriComm 4.0 Wired is our brand new rugged and waterproof headset.
iriComm 4.0 Wired has the same features as a standard wired headset, plus Situational Awareness function and 3-Mode LED light.
This version requires power from the external radio or IWCS Headset Interface, when the headset is used as a part of iriSound Intelligent Intercom
Used as a Stand Alone Headset iriComm 4.0 is delivered with a cable and connector that fits your desired radio or IWCS headset interface. 
Most radios support external PTT which can be activated directly from the middle button on the left earcup. The middle button is raised by 1,5 mm which makes it easy to locate the button even wearing gloves. 
The military grade noise cancelling boom microphone is not only IP67 waterproof but it also has an impressive max SPL at 142 dB, making it possible to transmit loud and clear audio even below a large helicopter. 
iriComm 4.0 Wired also takes part of iriSound Intelligent Intercom
High Bright LED functionality provides 3 modes.
Situational Awareness Function
Situational Awareness Function will when activated, decrease the intercom/radio RX with 24 dB, and simultaneously open the external microphone, letting the user having a conversation with people in front of them, without removing the headset or the helmet.
The Situational Awareness Volume can be adjusted to a comfortable level.
iriComm 4.0 will serve you day in and day out.
Specifically developed for Rescue Swimmers and for use in loud surroundings with the best performance, iriComm 4.0 has impressive specifications. IP67 waterproof rating, and a Noise Cancelling Microphone that goes up to an impressive 142 dB SPL., necessary for helicopter use.
Working in rough conditions, as a helicopter rescue swimmer, in a tactical team or fire department, the importance of clear and uninterrupted communication at sea can not be underestimated. In many cases it is what separates success from failure. Weather conditions, surrounding noise, distance to team members – all factors potentially making clear communication difficult or impossible.
iriComm 4.0 comes in various configurations, and can be interfaced to external handheld radios, fixed radios, iriSound Audio Mixers and even comes in a BlueTooth® version.