OUR MOST ADVANCED HEADSET EVER
iriComm 4.0 Wireless is our brand new headset. IriComm 4.0 Wireless has the same features as a standard wireless headset, plus Situational Awareness  function and 3-Mode LED light
iriComm 4.0 Wireless works on the 2.4 GHz band and connects to iriSound Solutions (Intelligent Intercom), to mobile phones and even Peer To Peer. iriComm 4.0 supports two simultaneous connections at the same time.
Used as a Stand Alone Headset iriComm 4.0 can connect to a Mobile Phone and have Media Streaming at 44.1 KHz. Incoming calls can be answered directly from the headset and music streaming will be set on hold immediately. When either the caller or the user hang up the call, the music streaming reconnects immediately.
In a Peer To Peer setup, the two iriComm 4.0 Headsets can have a simultaneous mobile phone connection. The two users will have Full Duplex Intercom. Any incoming phone calls can be accepted directly from the headset, and will, when accepted, disconnect the intercom as long as the phone conversation is ongoing. When the call is hung up the Intercom mode is reactivated instantly.
In an iriSound Intercom set up with more than two users incl. maybe external radio connections, the iriComm 4.0 headset will provide Full Duplex Intercom to all users. External radios will be integrated in the solution allowing everybody to hear everything. Using an iriSelect – up to 9 groups can be defined.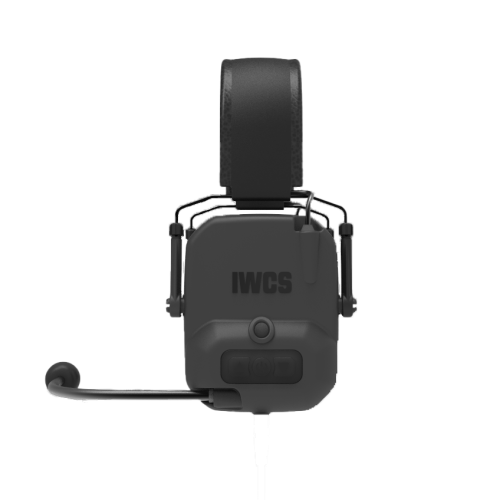 Rechargeable Li-Ion battery
iriComm 4.0 Wireless has Voice Prompts which gives the user audible information when any change is made. Connection or lost connection, battery status, ON / OFF information, charge mode, pairing etc.
The Built-In 430 mAh Li-Ion battery combined with low power consumption make it possible to maintain use for more than 15 hours – and that even with an average use of Situational Awareness mode and High Bright LED 
The Speed Charge Circuit lets iriComm 4.0 gain another hour of use in just 3 minutes.
High Bright LED functionality provides 3 modes.
Situational Awareness Function
Situational Awareness Function will when activated, decrease the intercom/radio RX with 24 dB, and simultanious open the external microphone, letting the user having a conversation with people in front of them, without removing the headset or the helmet.
The Hear Through Volume can be adjusted to an comfortable level.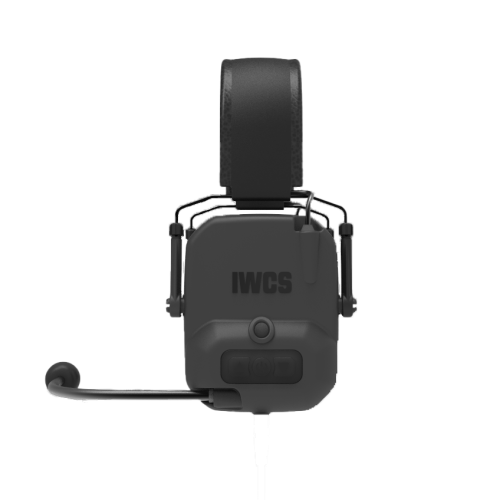 iriComm 4.0 will serve you day in and day out.
Specifically developed for Rescue Swimmers and for use in loud surroundings with the best performance, iriComm 4.0 has impressive specifications e.g. IP67 waterproof rating, and Noise Cancelling Microphone that goes up to an impressive 142 dB SPL., which is nessesary for helicopter use.
Working in rough conditions, as helicopter rescue swimmer, in tactical teams or fire departments, the importance of clear and uninterrupted communication at sea can not be underestimated. In many cases it is what separates success from failure. Weather conditions, surrounding noise, distance to team members – all factors potentially making clear communication difficult or impossible.
iComm 4.0 comes in various configurations, and can be interfaced to external handheld radios, fixed radios, iriSound Audio Mixers and even comes in a BlueTooth® version.