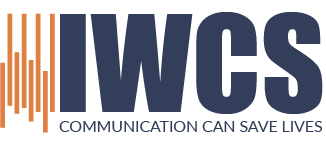 Welcome to IWCS – About us
Clear and uninterrupted communication is in many cases a mandatory requirement for getting the job done, and especially in mission critical situations being able to communicate effortless and with both hands free is making a world of difference.
At IWCS we are dedicated to develop advanced and user-friendly solutions providing our professional customers trouble-free communication even under the most demanding conditions whether it is for SAR, Coast Guard or Tactical operations.
To become a leading supplier on the market, IWCS benefits from an active Advisory Board with highly profiled members from High End production, International Sales and former Samsung / Nokia COOs, which is an asset in the strategi of the future IWCS.
We are living in times when features and product development are not our only responsibility. We at IWCS are working with United Nations Sustainable Development Goals, in order to lift our share of the burden, of making the world a better place.
Read about our work with the Global Goals
IWCS Unique Solutions
Over the years, by servicing customers like Search & Rescue teams, Firefighters, Navy/Marine and helicopter rescue services world wide, we have become well aware of the special nature of these people's daily challenges. We have listened to them and designed our products to meet their specific needs.
In IWCS we have our own electronics and mechanical designers, and our solutions are designed and engineered all the way from initial drawings to selecting the boxes products are shipped in. Our well equipped facilities include CNC controlled machinery for prototyping and production of small volume, customer specific units.
Besides our standard products in the iriSound and iriComm families, we can also provide customer specific solutions and turnkey projects. We have in-house test facilities allowing us to simulate depths down to 50m, and can offer product development to meet very unique offshore and sub-surface requirements – e.g. customized diver-to-diver and diver-to-surface communication systems.
Lars Haagh
Co-Founder / CEO
Lars has a Masters Degree in Electronics Engineering from the Technical University of Denmark, and for over 30 years Lars has been involved in the development and international sales of electronic data and audio communication equipment and components. Lars has been sailing since childhood, and with IWCS this passion has been combined with his technical background.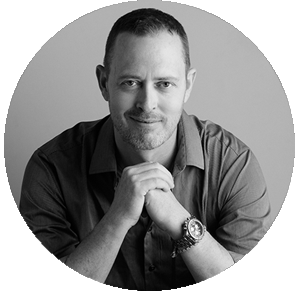 Thomas B Svenningsen
Co-Founder / CSO
Thomas started his career in electronic Off-Shore Marine Survey Solutions in 1986, working with Sonar, Decca and Radar. Mid 90's Thomas entered International Sales focussing on Major Accounts world wide. For 10+ years starting in the early 2000's Thomas had the distribution of XS RIBs, which were equipped and sold as Life-Boats and for Search And Rescue operations. Thomas has been sailing all his life and has in recent years received training in helicopter hoist operations, allowing him to participate in and conduct real-life equipment tests during SAR training missions.
CEO, owner and founder of Tronex A/S – a DB AAA-rated mid-sized Danish EMS provider situated in Fredensborg, Denmark. 25+ year's management, technical and commercial experience in contract manufacturing of high-end electronics within medico, military and industrial applications. Design for Manufacturing, design for test and quality improvements and production in accordance with IPC610 class III and JSTD001. Management systems in accordance with ISO9001, ISO14001 and OHSAS18001.
Managing Director at ALBA Consult
ALBA Consult ApS
Glasgow Caledonian University