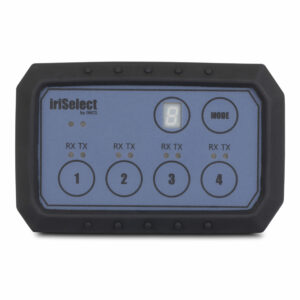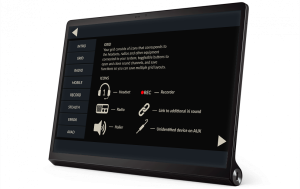 Easily solve the need for a user-friendly and intuitive instrument panel with the iriSelect Black Box. Control the iriSound Intelligent Intercom seamlessly through your vessel's or vehicle's existing Multifunction Display (MFD). Experience the convenience of managing all iriSelect functions, including recording via iriStore, mobile phone and hailer, right from your MFD. Simplify your communication setup with the iriSelect Black Box and optimize your control interface.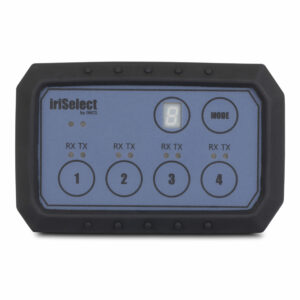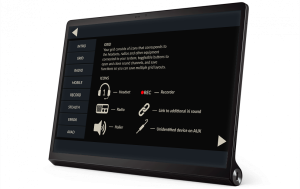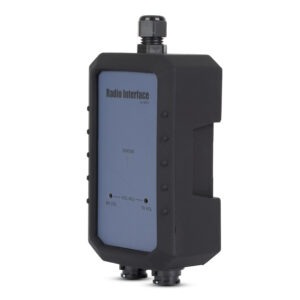 Enhance your iriSound waterproof intercom system with the IWCS External Radio Interface for seamless audio integration of external radios and other audio sources. This configurable interface is compatible with commercially available radios featuring an external audio and PTT interface. When placing your order, simply provide the make and model of your radio, and we'll pre-configure the unit with the correct settings and physical connector. While we recommend radios from our partners like Motorola, Sepura, Garmin, ICOM, Entel, and Sailor, please note that the External Radio Interface is not limited to these brands. Streamline your audio integration with the IWCS External Radio Interface.
Bridge the gap between your iriSound Intercom system and external loudhailer with iriBoost. This integration eliminates the need for separate systems by combining the loudhailer function seamlessly into your iriSound setup. With iriBoost, enjoy the convenience of one comprehensive system that handles it all, offering additional benefits along the way. Simplify your communication setup and unlock new possibilities with iriBoost.
INTEGRATE YOUR LOUDHAILER WITH THE INTERCOM
iriBoost is the missing link between your intelligent iriSound Intercom system and your external loudhailer.
A loudhailer is often a stand alone feature having its own handheld microphone — or a feature of the onboard VHF radio. With iriBoost you can integrate the loudhailer function with your iriSound intercom system—one system that does it all—and with additional benefits.
iriBoost is an intelligent 100W CLASS D amplifier that can drive a powerful loudhailer.
All iriSound models are equipped with 2 AUX ports capable of outputting superior sound quality. By connecting iriBoost to a spare AUX port, your loudhailer becomes an integrated part of your iriSound Intercom system using the headset microphones.
If your iriSound Intercom system includes an iriSelect, it is possible to configure the settings so that only selected users can speak on the hailer. It is even possible to activate the loudhailer wirelessly from an iriComm headset—e.g. while standing out on the deck.
IWCS Intelligent Headset Interface 
Volume Control
Remote PTT for up 4 radios
Fully waterproof design – IP67
Powered by iriSound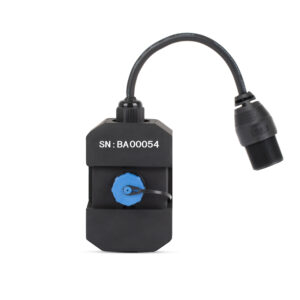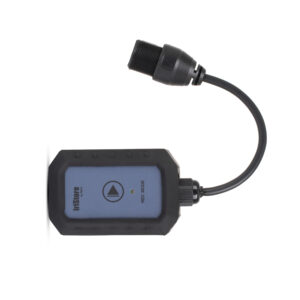 iriStore is the ultimate audio recorder for your iriSound Intercom System, capturing all communication seamlessly. Powered directly from iriSound, iriStore defaults to recording all RX/TX from users and radios. With an iriSelect in the setup, recordings can be customized and limited to specific presets. For group recordings, multiple iriStores can be connected effortlessly. Equipped with a USB stick, iriStore offers ample storage capacity of up to 32MB or 300 hours of recording. Please note that USB media is not included. Elevate your communication experience and preserve important conversations with iriStore.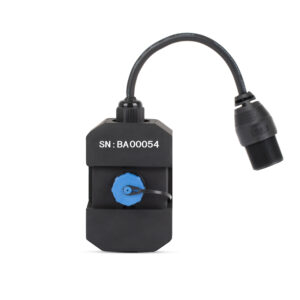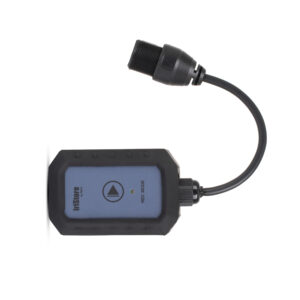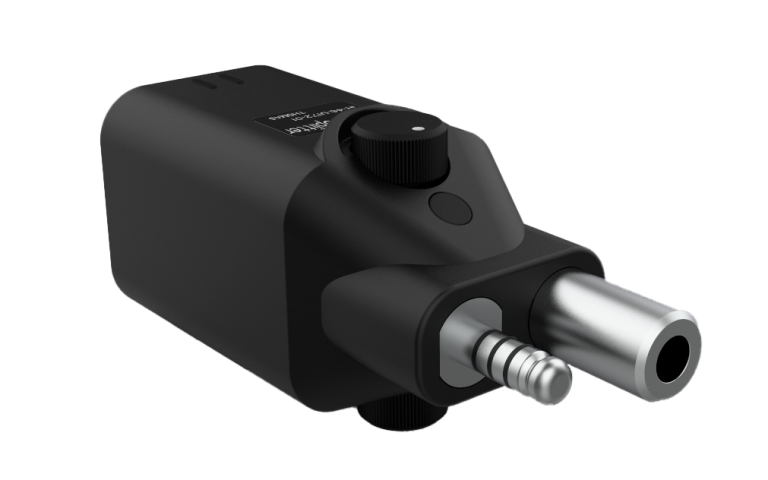 The IWCS ACTIVE SPLITTER is the ultimate solution for aviation crews, addressing common requirements and enhancing communication capabilities. With the ACTIVE SPLITTER, easily connect two headsets using just one port on your ICS, effectively doubling your headset capacity. Enjoy full intercom functionality between the connected headsets, along with independent volume control for each. Additionally, the ACTIVE SPLITTER acts as an impedance matcher and signal amplifier, resolving compatibility issues between headsets and ICS. Each headset port on the ACTIVE SPLITTER is independently configured to accommodate specific headset types. Streamline your aviation communication setup with the versatile and efficient ACTIVE SPLITTER from IWCS.