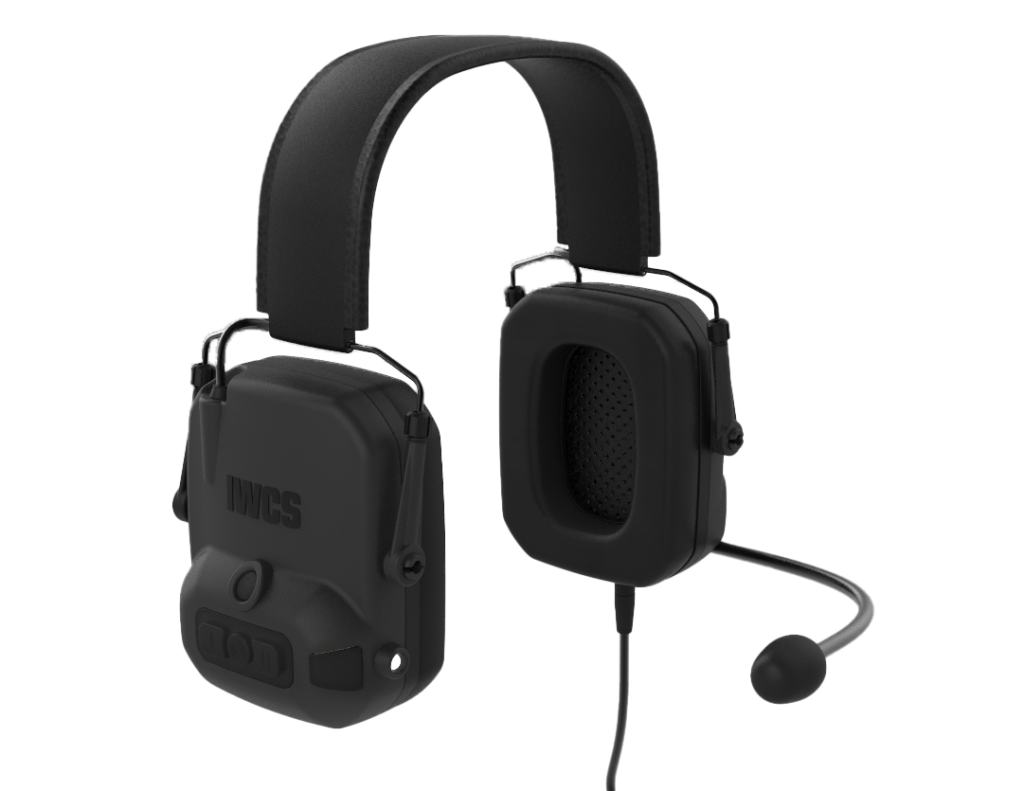 Discover our latest innovation, the iriComm 4.0 Wired, a cutting-edge headset designed for durability and water resistance. Equipped with essential features of a standard wired headset, this remarkable version goes beyond expectations.
Experience enhanced situational awareness with the added Situational Awareness function, providing you with critical environmental awareness while using the headset. Additionally, enjoy the convenience of the 3-Mode LED light feature for versatile usage in various conditions.
Please note that this version of the iriComm 4.0 Wired requires power from the external radio or IWCS Headset Interface, ensuring seamless integration into the iriSound Intelligent Intercom system.
Upgrade to the iriComm 4.0 Wired today and unlock a new level of performance, reliability, and adaptability for your communication needs.
A Versatile Stand-Alone Headset with Superior Features
Experience the convenience of the iriComm 4.0 stand-alone headset, delivered with a customized cable and connector compatible with your preferred radio or IWCS headset interface. This ensures seamless integration and optimal performance for your communication needs.
With most radios supporting external PTT functionality, activating it is effortless. Simply use the raised middle button on the left earcup, which stands out by 1.5mm for easy accessibility even while wearing gloves.
Equipped with a military-grade noise-canceling boom microphone, the iriComm 4.0 guarantees exceptional performance in any environment. With an impressive maximum sound pressure level (SPL) of 142 dB, it enables clear and robust audio transmission, even in high-noise settings such as below a large helicopter. Moreover, the microphone boasts IP67 waterproof certification for added durability.
It's worth mentioning that the iriComm 4.0 Wired is a valuable component of the iriSound Intelligent Intercom system, enhancing its capabilities and providing a comprehensive communication solution.
Upgrade to the iriComm 4.0 Wired today and enjoy the versatility, reliability, and superior features it brings to your communication setup.
Unlock Enhanced Visibility with High Bright LED Functionality
Experience the versatile capabilities of the High Bright LED feature, offering three distinct modes to suit your specific needs.
In the first mode, enjoy a soft reading light that utilizes only 20% of its full power. This allows you to comfortably read and view objects in front of you without disturbing the night vision of those around you.
Switch to the second mode for full power illumination, enabling you to confidently navigate and orientate yourself in complete darkness.
For maximum visibility and increased safety, activate the third mode featuring a powerful 3 Hz Full Power Strobe. This strobe function enables others to locate you from a distance of up to 3 km away, ensuring your presence is easily detected in various environments.
Discover the advantages of our High Bright LED functionality and elevate your visibility in any situation. Choose the mode that suits your requirements and experience enhanced lighting performance that goes beyond expectations.
WIRED
WIRELESS
HELMET
Experience the outstanding capabilities of iriComm 4.0, meticulously designed to meet the demanding requirements of rescue swimmers and provide unparalleled performance in loud surroundings. This advanced headset boasts impressive specifications that ensure reliable communication in challenging environments.
Featuring an IP67 waterproof rating, iriComm 4.0 is built to withstand rigorous conditions, making it ideal for helicopter use and other demanding scenarios. Additionally, its Noise Cancelling Microphone is capable of handling an impressive 142 dB SPL, ensuring crystal-clear audio transmission even in the presence of high noise levels.
When working as a helicopter rescue swimmer, or as part of a tactical team or fire department, clear and uninterrupted communication at sea is vital for success. The iriComm 4.0 is purpose-built to overcome obstacles such as adverse weather conditions, surrounding noise, and distance to team members, ensuring seamless communication even in challenging circumstances.
With various configurations available, the iriComm 4.0 can be seamlessly integrated with external handheld radios, fixed radios, iriSound Audio Mixers.
Choose iriComm 4.0 and experience unrivaled performance and clarity in your communication, empowering you to excel in demanding environments.