This article will give you an impression of the company, the products, and some of the jargon that we use everyday in the IWCS environment. So, if you want to know more about the environment we work, design and develop in please read on.
At IWCS we strive to meet the needs of our professional customers around the globe. Using in house expertise in electrical engineering we build state of the art communications systems that we can be proud of. IWCS products have features developed specifically for boat crews. They are waterproof, very rugged, reliable, and are even resistant to seawater. Most important of all, they work every time, with little maintenance needed and the sound quality is impeccable.
We operate out of Kvistgaard, a small town in the north of Zealand, Denmark. With a dream and years of experience in electrical engineering and the rescue vessel market, we set out to make a difference. We blazed our own path and our products have reached a level of quality and functionality which sets them apart within the current intercom market.
To get an understanding of the IWCS environment lets start by looking at our products. Let's look at what we need them to do. We needed products which could be used in extreme environments. So, first waterproofing and ruggedness was a central point, not only for our headsets but for all our products. Experience told us that with existing intercom setups, under harsh conditions, clear communication could be strained. Shouting and hand signals were an acceptable part of the workday. Its common knowledge that this strain to communicate can increase stress and decrease effectiveness. So secondly clear communication audible even when speaking softly was vital.
Modern professional crews are constantly changing and evolving to meet the tasks they are presented with. To cater to this demographic, we understood that our different accessories to the main intercom setup, had to fit together like building blocks. Allowing the user to future proof their setup, allowing for upgrades and additions that are plug and play. Anything that is not flexible in the field, can be programmed in house pre-delivery, to accommodate each individual setup.
Our Audio mixer. The central hub unto which all is connected and depends. You can see it like a mixing bowl, into which you can add any ingredient you like, and with the help of DSP technology, take it out again in any desired order. Be it audio from headsets, loudhailers, external radios, internal data transfer or a mobile phone call. This Digital Sound Processing mixer is the center of your intercom system. Can be delivered with 4, 6, 8 or more audio ports, all depending on your needs.
This headset was originally designed to meet with the needs of a helicopter rescue swimmer, a job known for its harsh surroundings. Traditionally, swimmers would remove their headsets once leaving the helicopter and rely on hand signals to communicate with flight crews while performing in ocean operations. We created with iriComm 3.0 an evolution in rescue communication as it is no longer necessary for swimmers to remove their headset, as iriComm 3.0 is fully waterproof and hardy enough to handle whatever you throw at it. Giving swimmers unprecedented ability to communicate with flight crews. 
The boom mike has up to 142 dB noise cancelling so the deafening noise of a circling rescue helicopter is not even enough to hinder clear communication. IriComm 3.0 can be delivered in versions equipped with a talk though capability which allows the user to lower incoming transmissions and open the external mike, facilitating communication with persons outside the comm without removing the headset.
This earpiece and mike setup, is made to be installed directly to the well-known Gecko Helmet. The reason being a full iriComm 3.0 headset is not able to be installed on this popular helmet. The solution, iriInsert attaches to the helmet internally and couples up with iriBelt to achieve all the capabilities of the iriComm 3.0 headset system.
All the wireless and Bluetooth capabilities found in the iriComm headset are here moved into a belt pack. Designed to couple with iriInsert to give all the functionality of our iriComm 3.0 headset or any other passive earpiece. 
Delivered with either an internal or external antenna. iriConnect is used to transmit/receive from individual headsets and pass that audio/data to our audio mixer iriSound, where its distributed according to your preference. Crews in need of more than two headsets require one iriConnect per headset coupled to one of iriSound's audio ports.
When external radios are used within your intercom setup, Radio interface connected to an iriSound port, will allow for simple audio integration. Bringing the flexibility of your system up to a new level.
A 100W class D amplifier which can be connected to an iriSound port to run for example a loudhailer. This allows if desired in the setup, crew members equipped with an iriComm headset to communicate through the vessel loudhailer.
IWCS Intelligent Headset Interface. Used for a wired iriComm 3.0 or any other wired headset, with the addition of an adapter. Key features being volume control and remote PTT (push to talk) for up 4 radios.
Our user-friendly access panel allows with the press of a button, a crew member to cycle between different setups of the iriSound audio mixer. Some key features are "Active Radio" indication (indicates which radio has incoming transmissions), Adaptive Voice Activity Detection, and LED warning signals indicating lost signal or mechanical error.
Gives a crew, by attaching a separate USB, the possibility to record all audio communication throughout a mission. The perfect way to record for later education, documentation and evaluation.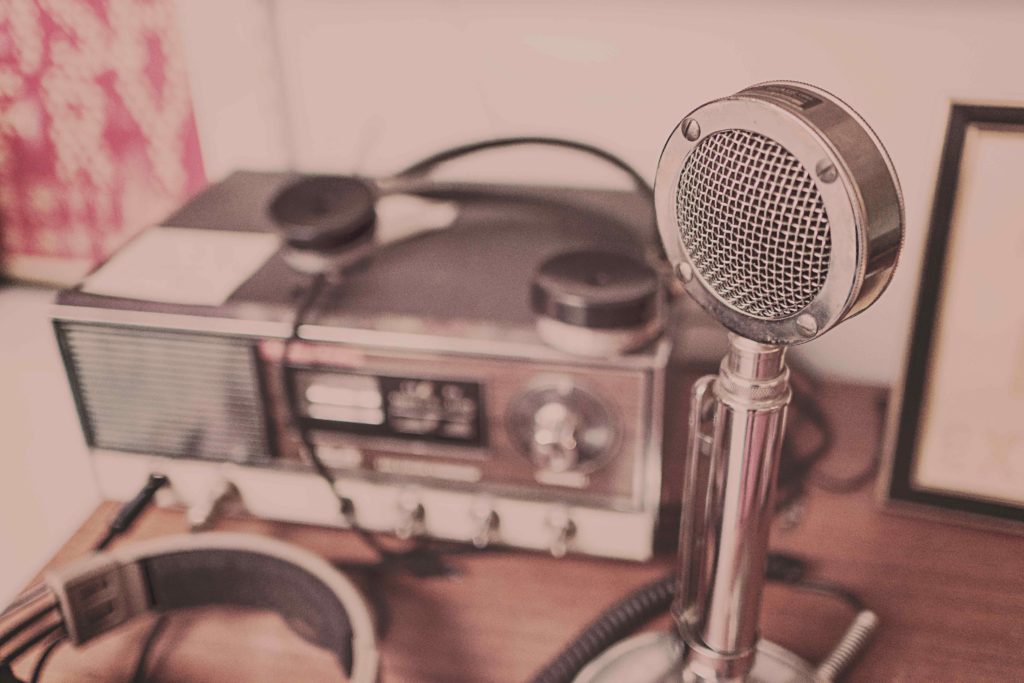 IWCS intercom setups provide full duplex communication for all headsets connected to the audio mixer iriSound. Let's talk a bit more about what that means as duplex communication is an important part of the IWCS environment. 
When in a group you don't need to wait your turn to speak. Interrupting another person doesn't stop the conversation. Everybody can speak at the same time, without any problems at all. This would translate to Full Duplex communication in an intercom setup. Full Duplex allows for simultaneous communication across all channels. You can hear everybody in the group. You can talk to everybody in the group. All at the same time, just like talking to somebody face to face, on the phone or in a group.  
Increased safety, ease of use, increased speed and flow of conversation to be precise. When communicating through a traditional radio setup information can only be transmitted and received by one user at a time. This is called semi duplex. Using a push to talk (PTT) button one person opens the line of communication and passes his message. This blocks communication for other users until the button is released. Full duplex allows users to communicate safely and quickly. Furthermore, with full duplex, you have the advantage of having both hands free while working as the mike is opened automatically either by iriSound, or though iriSelect using AVAD technology. For the demanding professional crew duplex is vital for any mission critical communications setup.
Every piece of a transaction between several users in a communication system, is broke up into a piece of information, or data. Each piece could be either a transition (Tx) or a reception (Rx) comprising of data from multiple headsets. These data packages are so small and are cycled between so quickly that the human brain cannot register the communication is not fluid and simultaneous. Hereby achieving the simulation of fluid conversation between users. Like on the phone.
Our headset systems achieve full duplex mode by using Bluetooth to transmit and receive audio. Either by pairing two headsets, or in the case of more that two users, in combination with iriConnect and iriSound. We have managed to increase the range of Bluetooth to impressive levels, to make this setup work seamless in the field.
Another important part of the IWCS environment is Bluetooth. Bluetooth functions point to point, or master to slave. A mobile phone is a slave, so two phones can't pair to each other. A car is a master, so two cars can't pair to each other. But a phone can pair to a car.  IWCS' headsets have both master and slave built in, and therefore pair seamlessly with each other. With more than 2 headsets an iriSound sound mixer is necessary to manage traffic.
IWCS are here to create quality solution for our customers. If you have any questions to the products, our processes or what we can do for you, then don't hesitate to leave a message on our contact page or give us a call. Remember, communication can save lives.